These instruments are characterised by a unique way of combining classical drum making with an absolutely new way of arranging the snare wires on the resonant head.
The concept behind this innovative idea was realised through the inspiration provided by the experience of one single concert featuring world-class percussionist Damion Reid`s highly individual playing style and unmistakeable sound.
Components and assembly of this snare drum are aimed at supporting the musician`s rhythmic expression and underlining the finer elements; the two-piece shell made of copper for a dry, focussed sound without inhibiting the open comprehensive range of a metal drum. The throw-off is simple, functional and easy to use. All the hardware is made of brass, the material quality of which provides the instrument`s sound with the required presence.

This combination of classical drum elements is rounded off with a new, up to now unknown, fan-shaped arrangement of the snare wires on the resonant head which allows for the most sensitive response in the entire dynamic range.
Adrian Kirchler
May 2010
video courtesy of Meinl Cymbals / 2017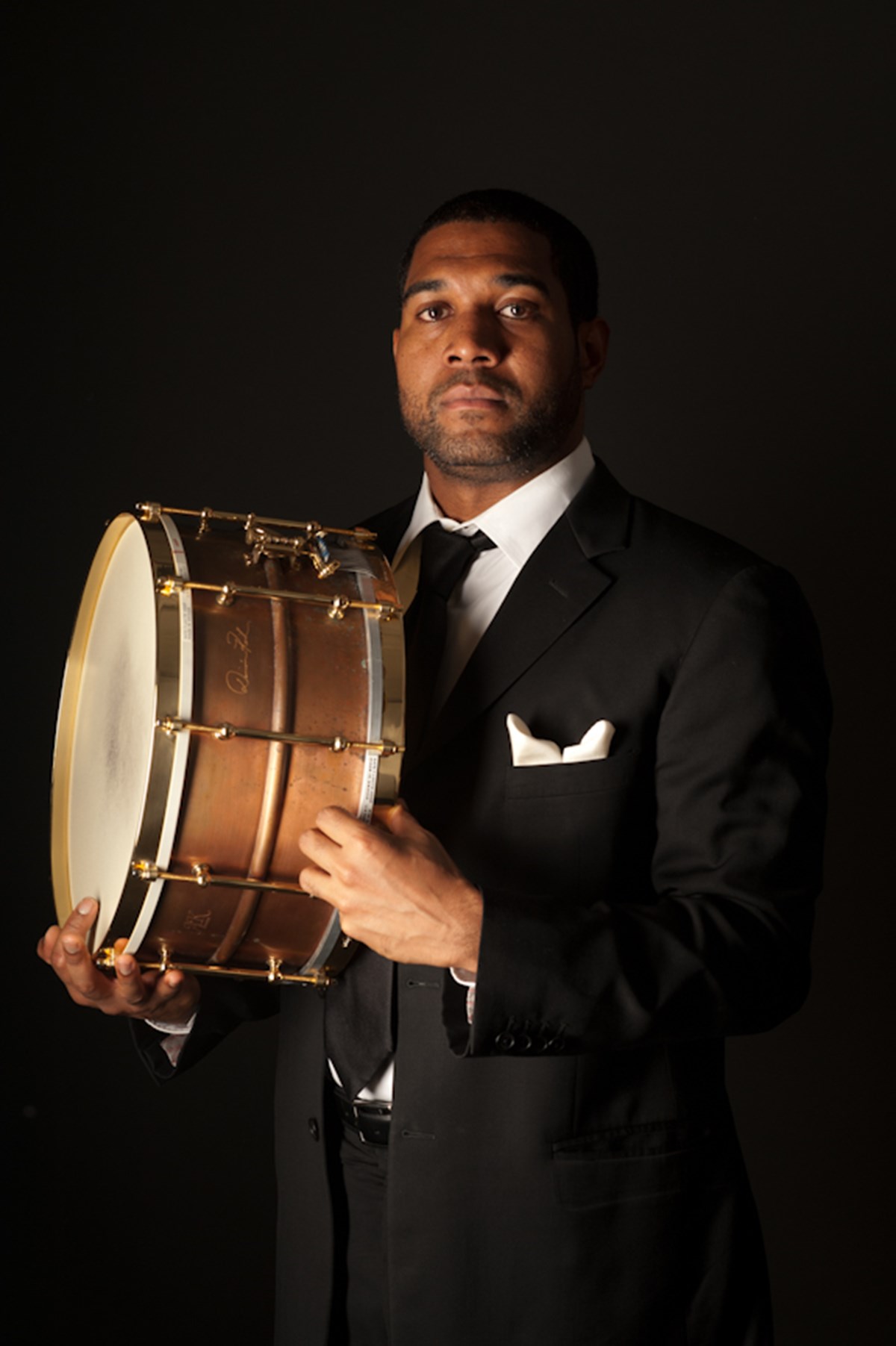 photo by Michael Weintrob